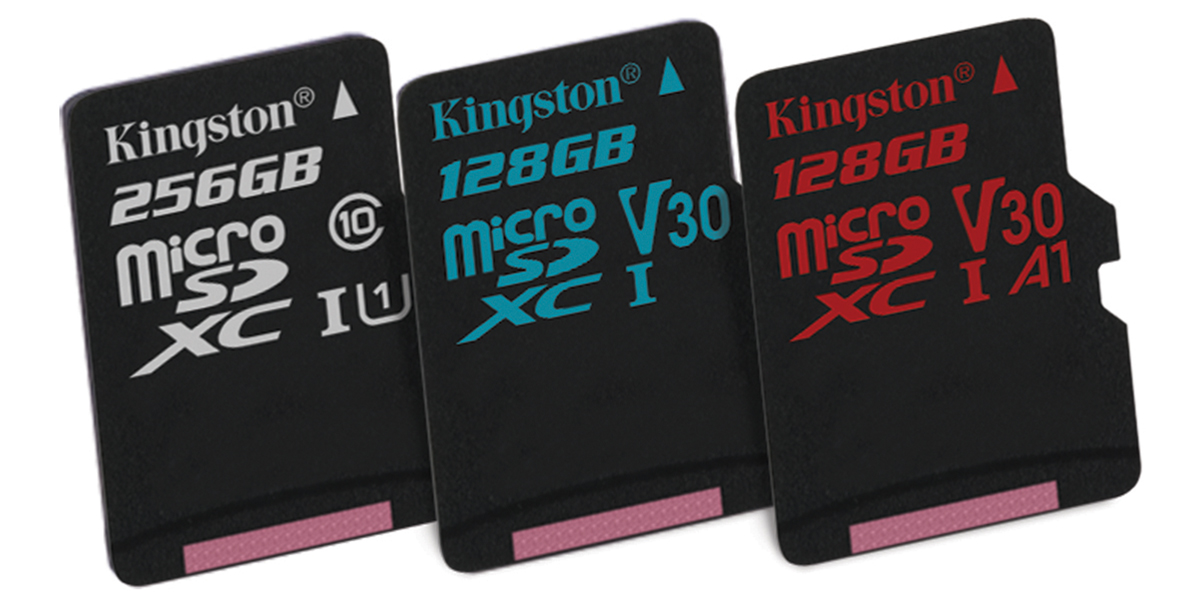 Which card do you choose?
There are many options when it comes to choosing the best microSD card for your Android phones, drones, and dash cams. With so many selections ranging from different capacities, classifications, and applications choosing the best microSD card for your devices can be challenging. Terms like A1, high-endurance, and UHS-I Speed Grade 3 help differentiate microSD cards from one another but might not mean much to the average consumer. Along with a diverse product line of memory cards, Kingston offers some quick tips on choosing the right type of microSD cards for your devices.
SD Card Form Factors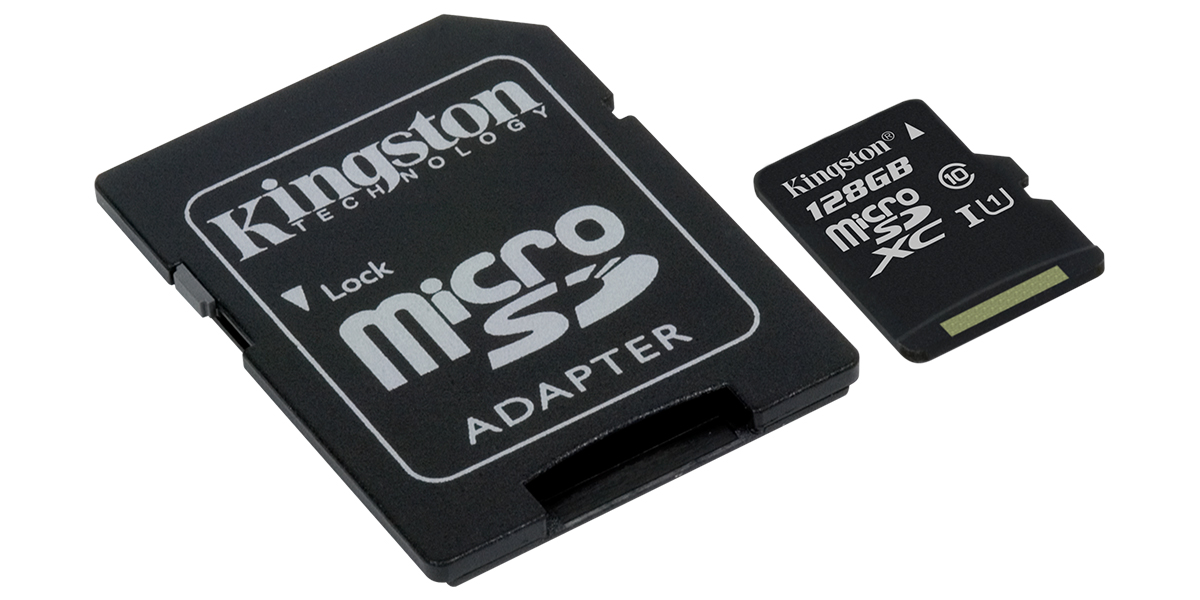 First, SD (Secure Digital) cards come in two main form factors – SD and microSD. To be more compact, most devices use microSD cards, but a lot of microSD's come with a full-size SD adapter just in case you need to go back and forth between the two form factors. In terms of capacity, microSD cards can hold up to 1TB of storage. Still, having a larger capacity doesn't always mean it's better. If you lose it, break it, or something unpredictable happens to it then that means you just lost one whole terabyte of files, documents, and other important data that was stored on the memory card. It's a high price to pay for keeping everything all on one card. Kingston offers microSD cards up to 512GB which is plenty of storage space than is usually needed for everyday use.
microSD for Android phones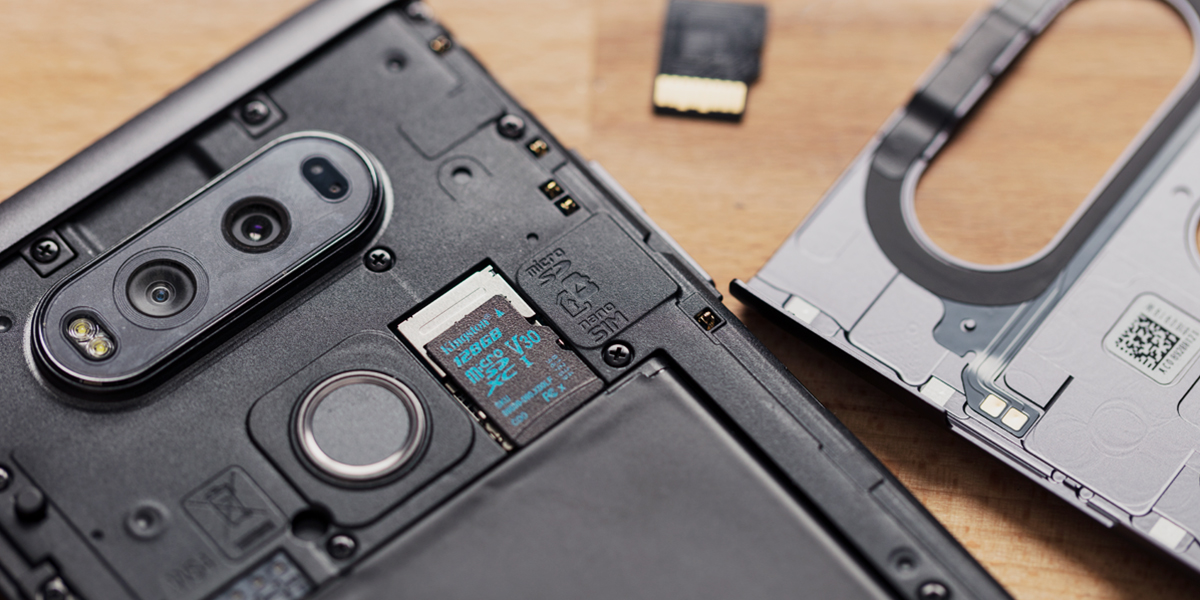 One of the best features of an Android phone is that they have expandable storage. Simply load your Android phone with a microSD card and you have more storage space on your phone than ever. MicroSD cards labeled A1 or A2 are performance class cards that stand for App Performance Class 1 & 2. These cards are fast enough to be used on a mobile phone for media storage and apps. Some Androids may not support larger capacity cards so be sure to check whether your phone supports the larger capacity microSD cards.
microSD cards for dashcams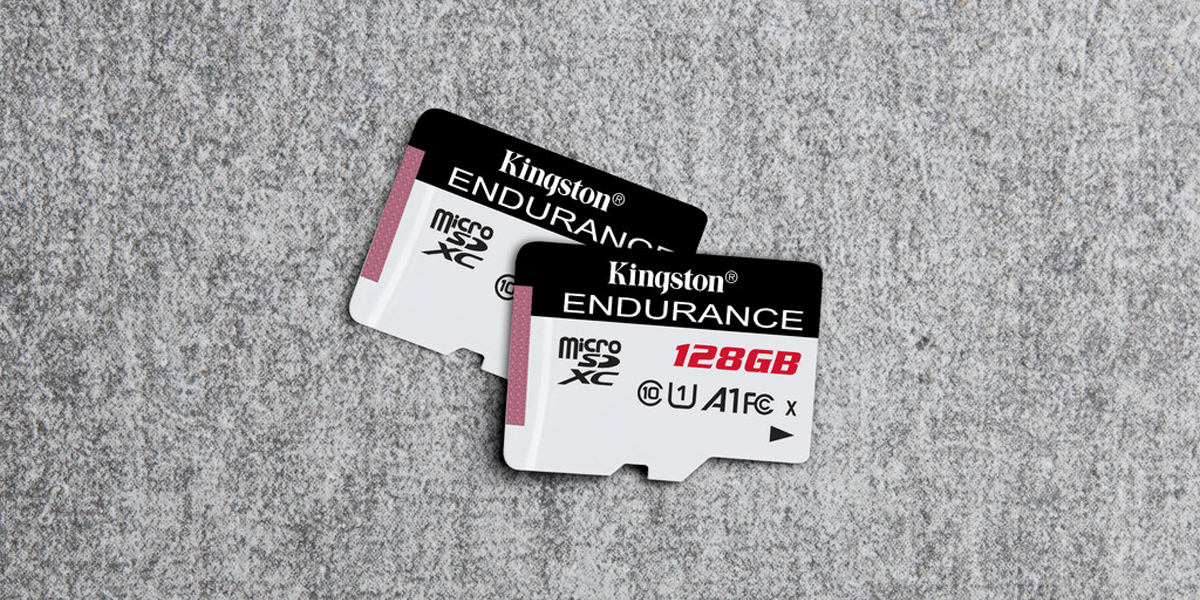 A more durable microSD card is needed when it comes to dash cams. You'll want something that can record repeatedly with little to no issues such as a High-Endurance card. As video files are overwritten, the memory card wears down over time bit by bit. Certain cards are more durable and are built to work in these specific circumstances. Kingston offers a High-Endurance microSD card that can record three times more than a normal microSD. Make sure to look for a card that is specifically rated for endurance and try to find one that comes with a warranty since it does wear out over time.
microSD cards for drones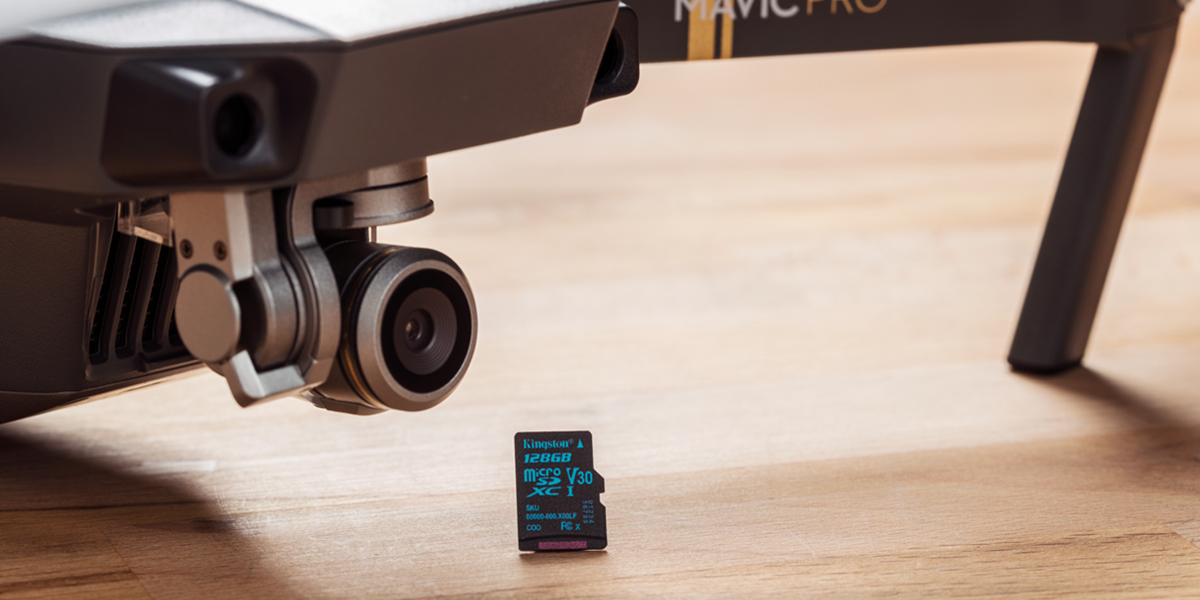 Lastly, there isn't a set standard when it comes to microSD cards for drones. Realistically, different drones will require different minimums, but some manufacturers might have certain specifications needed to use their drones. For example, DJI asks for up to 128GB and read/write speeds with UHS-I Speed Grade 3. UHS stands for Ultra-High-Speed and refers to one of three classifications in addition to a speed grade of three. Kingston's Canvas Go and Canvas React microSD cards meet these specifications. The microSD cards are specified with an "UI" symbol and the number "3" on the packaging.
#KingstonIsWithYou